Explore Accra, Ghana
Weather in Accra, Ghana
Accra is the capital of Ghana, located on the stunning Atlantic coast of West Africa. Accra is a lively city where you'll see a mix of colorful markets, modern buildings and shanty towns, and even the occasional castle. Beginning as the capital of the British Gold Coast, Accra became the capital of independent Ghana in 1957. Its official language is English, but "Ga" and "Twi" are also commonly spoken. When you visit Accra, you'll discover white, sandy beaches, a friendly population, and a rich culture - offering plenty of things to see and do.
The Meaning of the Flag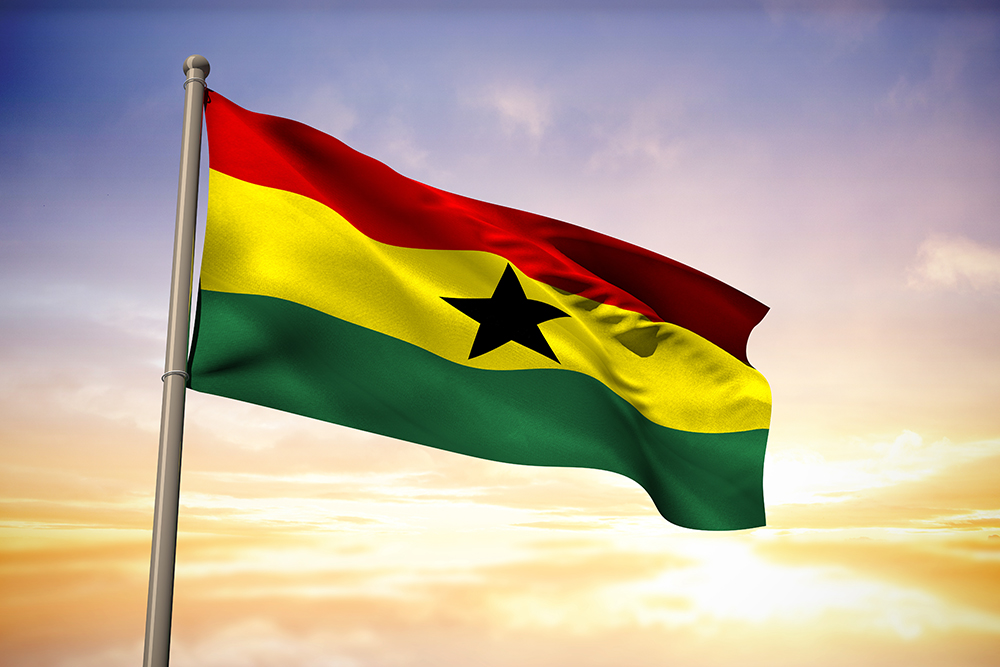 Red symbolizes the blood shed for independence, Yellow represents the country's mineral wealth, while Green stands for its forests and natural wealth; the black star is said to be the lodestar of African freedom.
Travel to Ghana
When you travel to Accra, Ghana, remember that Africa is hot. The average temperature is 85 degrees Fahrenheit year round. Although the heat is ever present, some travelers choose to go during the dry season to avoid humidity and bugs. The dry season in Accra is November through April. While there, it's important to stay hydrated. Ghanaians make this easy by providing many outdoor coconut and water baggie stands. Accra is a modern city with plenty of hotels, bars, restaurants, and nightlife for visitors to enjoy. It's an excellent idea to hire a car to get yourself around the sprawling city, and your driver will also act as your tour guide for the day.
The Culture of Ghana
When you visit Ghana, you'll find a diverse culture based on harmony, respect and dignity. Family takes precedence over all else, and elders are deeply revered. Dive into Ghanaian cuisine in Accra's many local restaurants, where they serve up a variety of authentic specialties. Guests can sample okra stem, fish yassa, eba, nyama choma, and other traditional dishes at some of the best restaurants in West Africa.
Flights to Ghana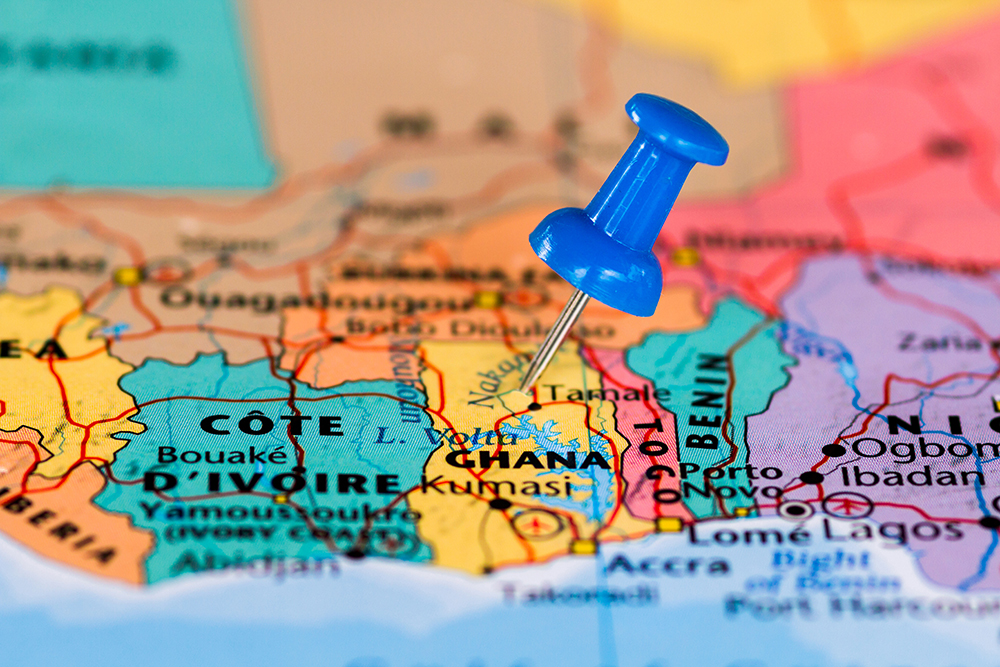 Kotoka International Airport is an African hub with flights to and from the Europe, the Middle East, Africa, and North America. Since most flights to Ghana land in Accra, there are many direct flights available from major cities. You can fly straight from Chicago to Africa in under 20 hours. There are also daily flights from New York City. Other flights to Accra originate from most major cities worldwide and arrive after one or two stops.
Accra is a wonderful Ghanaian city to explore. Soak up breathtaking views of the Atlantic Ocean, lively markets, restaurants and eateries, The National Museum, OSU Castle, and of course, Accra's fabulous Labadi Beach. Accra is a great destination to experience West African cuisine and culture in a safe and welcoming atmosphere.
Culture in Ghana
Ghana is a fascinating and diverse country, rich with history and beauty. Its stunning beaches and friendly citizens welcome visitors to explore West Africa's golden gem. Located on the Gulf of Guinea between Cote d'Ivoire and Togo, Ghana's energetic culture is made up of over 100 different ethnic groups. Travelers can expect a warm welcome and gorgeous vistas and wildlife in this English-speaking democracy
History
Prior to the 15th century, when the Portuguese arrived in search of gold, there was no written history of Ghana. Ghana is a colonial nation, established by England in the 19th century. While the British maintained control of national affairs, indigenous rulers continued to handle local matters. It gained its independence from Europe in 1957.
Family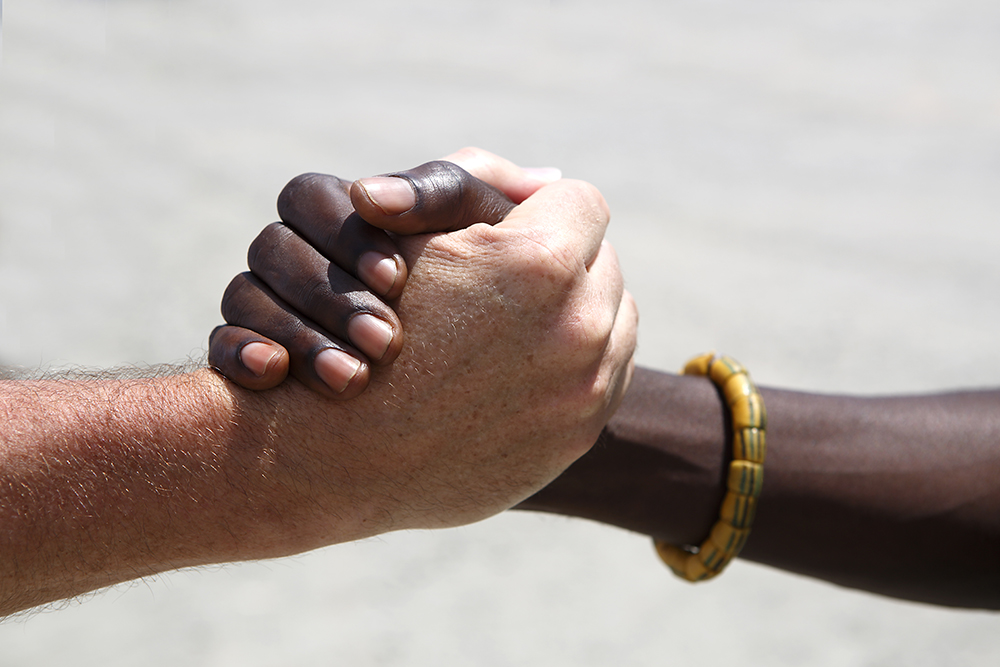 Family is the most important part of the culture in Ghana, and is given priority over everything else. The family's sense of honor is what binds the community together, and elders or people with experience and wealth are deeply respected. The importance of dignity, respect, and responsibility help create a very harmonious environment and culture.
Etiquette
Being invited into someone's home in Ghana is a sure sign of friendship and should be reciprocated with a small gift. Elders should always be greeted first as a sign of respect. When entering someone's home, make sure you are dressed well and remove your shoes. Food may be served from a communal bowl, and it is customary to wash your hands in a basin that is provided before the meal and eat it with your hands.
Cuisine
Across the country, Ghanaians rely on maize, beans, and yams as a large part of their diet. In Southern Ghana, the staple foods include kenkey and fried fish, and shito with fried fish. In the north, sorghum and millet are popular. Most dishes are served with a sophisticated stew made from tomatoes, onions, and red or green chilies.
Doing business
In business relations, Ghanaian greet with a handshake and use people's proper titles. It is proper to speak about health and family before launching into any business dealings. Ghanaians want to avoid offence and maintain harmony, so communication can be an indirect affair. Proverbs, sayings, and analogies are used to convey business messages, and they may also answer with silence if met with an uncomfortable question. Expect some teasing as well, because Ghanaians have a good-natured sense of humor.