International Travel Rules & Regulations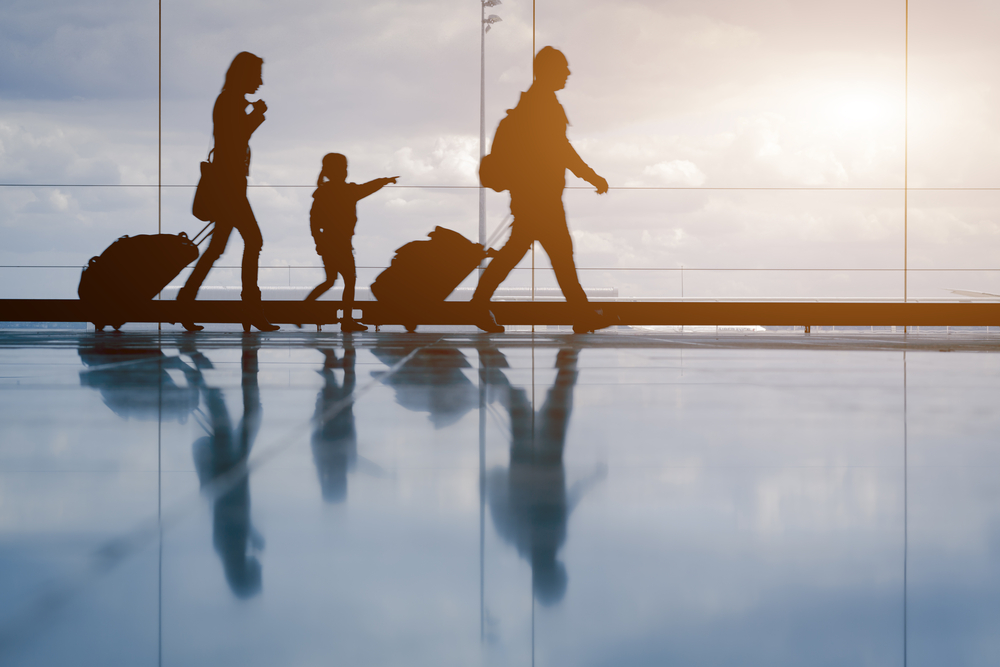 The Transportation Security Administration (TSA) requires the following documentation at the security checkpoint of all airports:
Boarding pass or security document
A valid, government-issued ID
A valid, passport*
*All passengers (including U.S. citizens and children, regardless of age) must have a valid passport book in order to travel to and from the United States. Passports that are damaged, including passports with bite marks; torn, missing, or separated pages; water damage, holes and other damages rendering text illegible or photos distorted, are not valid and will not be accepted.
Minors under the age of 18 are not permitted to fly unaccompanied on international flights or any itinerary that includes an international flight. If a minor is traveling with an adult over the age of 18, they must be listed on the same flight itinerary.
Government taxes and fees may vary for international travel. It is not permitted to take Ghana Cedis (Money of Ghana), out of the country. Value items need to be declared before entering Ghana. (Laptop, Camera etc.)
Additional policies for children traveling on international flights:
Depending on the Customer's circumstances and travel itinerary, additional travel document requirements may be imposed by the originating and/or destination country.
Many governments have initiated procedures at entry and exit points, which may include requiring documentary evidence of relationship and permission for the child's travel from the non-traveling parent(s) and/or legal guardian(s).
In the case of a child traveling without both legal parents or guardians, Customers must follow the guidelines provided by the country of destination.
Health and Wellness for your trip
The CDC recommends that all international travelers are up-to-date on routine vaccines before your international trip. These vaccines include measles-mumps-rubella (MMR) vaccine, diphtheria-tetanus-pertussis vaccine, varicella (chickenpox) vaccine, polio vaccine, and your annual flu shot.
Yellow Fever: The government of Ghana requires proof of yellow fever vaccination for all travelers, except infants. CDC recommends this vaccine for all travelers who are 9 months of age or older.
Hepatitis A: CDC recommends this vaccine to reduce the risk of contracting Hepatitis A through contaminated food or water.
Malaria: Vaccination against malaria will require you to take prescription medicine before, during, and after your trip. Your doctor can help you decide which medicine is right for you. Also, talk to you about other steps you can take to prevent malaria. *Malaria can be more severe in pregnant women. If you are pregnant, you should not travel to risk areas.
Typhoid: It is possible to contract typhoid through contaminated food or water. CDC recommends this vaccine for most international travelers, especially if you will be staying with friends or relatives, visiting smaller cities or rural areas, or if you are an adventurous eater.
Meningitis: CDC recommends this vaccine if you plan to visit Ghana during the dry season (December–June), when the disease is most common.
Rabies: Rabies can be found in dogs, bats, and other mammals. The CDC recommends this vaccine for the following groups:
Travelers involved in outdoor and other activities (such as camping, hiking, biking, adventure travel, and caving) that put them at risk for animal bites.
People who will be working with or around animals (such as veterinarians, wildlife professionals, and researchers).
People who are taking long trips or moving to Ghana
More Resources for International Travelers
U.S. Department of State provides country-specific information for U.S. citizens traveling abroad and foreign citizens traveling to the United States, topics include: documentation requirements, tips for safe and healthy travel, and embassy contact information.
U.S. Department of Homeland Security invites international travelers to view multilingual videos and download brochures detailing U.S. entry/exit requirements for non-U.S. citizens. Visit their site to learn about the US-VISIT Program, machine-readable passports, and biometric enhancements.
The Centers for Disease Control and Prevention (CDC) provides country-specific information for international travelers on immunizations, disease risks, and tips for staying healthy. The World Health Organization offers additional guidance on travel-related health risks and precautions.
Mobile passport app by Airside Mobile may allow you to skip the line at US airports for Custom and Border Protection (CBP).